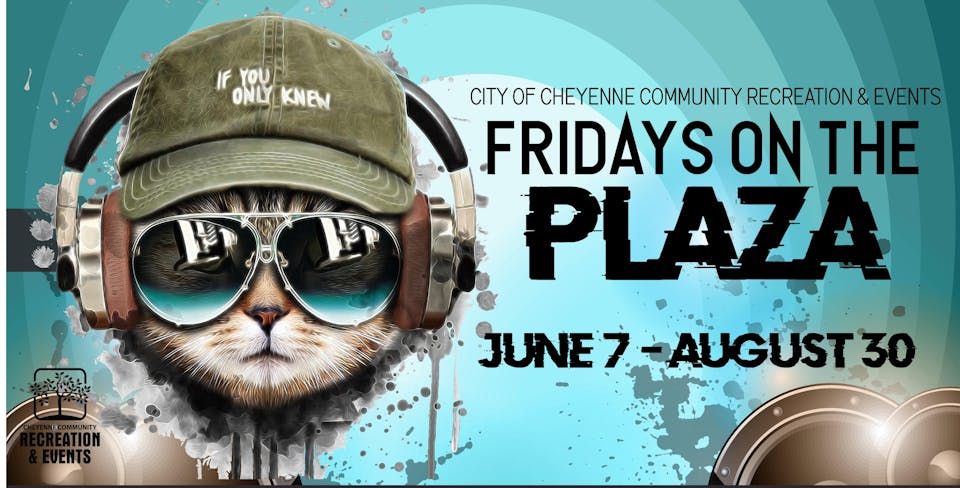 Community Recreation & Events Presents
Tiffany Pollack & Eric Johanson w/ Delta Sonics
Tiffany Pollack & Eric Johanson
Fridays on the Plaza
Fridays on the Plaza 2019 season finale featuring Tiffany Pollack & Eric Johanson 7pm and Delta Sonics 5:30pm.
Tiffany Pollack & Eric Johanson - 7pm
Tiffany Ann Pollack was born and raised in the musical mecca of New Orleans, where she began singing as soon as she could talk. Although never receiving formal training, countless hours of her childhood and teens were spent at her parents' old 70's organ and later the out-of-tune piano they bought for her, writing songs by ear and singing very loudly. Her family's annoyance never discouraged her from sharing the songs in her heart.
Tiffany had her first opportunity to perform professionally when neighbor Russell Batiste learned that she could sing and invited her to sing backup with his band Russell Batiste & Friends. After several years, Tiffany formed her own band called Beaucoup Crasseux with some of the members of Russell's band. In addition, Pollack begin singing in many other bands including Ph Fred's The Round Pegs and The Consortium of Genius. Beaucoup Crasseux ultimately fizzled, and Pollack entered mortuary school. In the ensuing years, she was married, had children and focused on her mortuary career. After the birth of her third child, Tiffany left the mortuary business to focus on music fulltime. She developed a strong passion for jazz and eventually formed her own jazz band, Tiffany Pollack and Co.
At age 25, Tiffany gained new appreciation of the music in her soul when she was reunited with her biological family. Adopted at birth, the pieces of her musical puzzle became clear. Her mother, Margaret, plays bass and sings in a jazz band. Tiffany's half-brother makes electronic music. Margaret's sister, Frances, sings in a jazz band (and is mother of blues artist Eric Johanson). Frances and Margaret's brothers are also performers. Tiffany's grandfather owned a piano store and played clarinet. Her grandmother was a cellist, pianist and opera singer.
Today, Tiffany performs regularly throughout New Orleans singing primarily jazz with The Dapper Dandies and her jazz band Tiffany Pollack & Co, as well as doing session vocals at The Music Shed Recording Studios in New Orleans.
New-Orleans based Eric Johanson was tearing up nightclub stages in Louisiana with his soulful blues guitar before he finished high school. He has toured across the US and internationally as lead guitarist for the legendary Cyril Neville, Grammy-winning Zydeco artist Terrance Simien, and performed onstage with Tab Benoit, JJ Grey & Mofro, Eric Lindell, Mike Zito, Anders Osborne, the Neville Brothers, and many more.
Recently signed to Whiskey Bayou Records, his debut album, "Burn It Down," was produced and engineered by Tab Benoit. Following its release in October of 2017, Eric has been touring across the US supporting Benoit.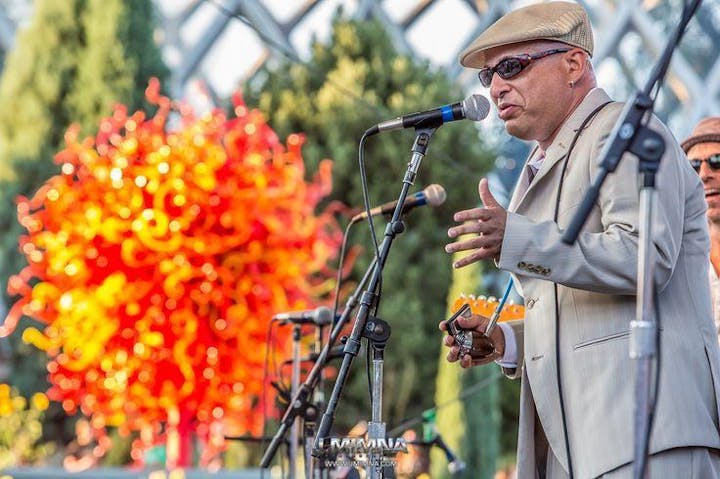 Delta Sonics - 5:30pm

The Delta Sonics have been playing in Colorado since 1992, and have established themselves as one of the finest blues acts in the area with their solid musicianship and exciting live performances. Their musical stylings include Chicago Blues, West Coast Swing, New Orleans R&B, and some early Rock n' Roll.

The band has won Westword's Best Blues Band Honors for six years in a row (2011, 2012, 2013, 2014, 2015,2016) and represented the Colorado Blues Society at the International Blues Challenge in Memphis in 2012, making the semi-finals.

Besides averaging 250 gigs a year, the band was featured at notable regional festivals like the Mile High Blues Festival (2009), Blues From the Top (2006 & 2007) Greeley Blues Jam ( 2006 , 2009, 2012, 2014,2016 ) Belvedere Blues Fest ( 2008, 2011) , Pearl St. Brews and Blues Fest (2007, 2009, 2012, 2014,2015,2016) and the Cherry Creek Arts Festival Main Stage ( 2009, 2012) to name a few.

Al Chesis was one of the only local harmonica players to be featured at the SPAH Convention held in Denver in 2006 and also appeared on Mark Hummel's Harmonica Blowout with harp heavyweights Magic Dick, Kim Wilson, Jason Ricci, and Mark Hummel himself in Denver and Colorado Springs in October 2008.

The band was featured at the 1997, 1998, and 2001 Denver Blues & Bones Festival, the Boulder/Lyons Blues Festival five times, the Yellowstone Jazz Festival, and the Westword Music Showcase in 1996 and 1997. They have opened for many nationally known blues artists, including BB King,Robert Cray Koko Taylor, Junior Wells, Taj Mahal, Clarence "Gatemouth" Brown, The Radiators, the Fabulous Thunderbirds, Tommy Castro, and Charlie Musselwhite.. In 1999 and 2004, the band brought blues piano legend Pinetop Perkins to Colorado for two successful tours. Most recently, The Delta Sonics have also backed Steadyrollin Bob Margolin , Big Bill Morganfield, Lurrie Bell ,John Primer ,the late Bo Diddley (2004), and the late Pinetop Perkins on their many club and festival performances in Colorado. They are a sought after back-up band for national blues artists.

Venue Information:
Fridays on the Plaza
1 Depot Square
Capitol & W15th St
Cheyenne, WY, 82007